XR Haptics – Open XR Advanced Haptics APIs Proposal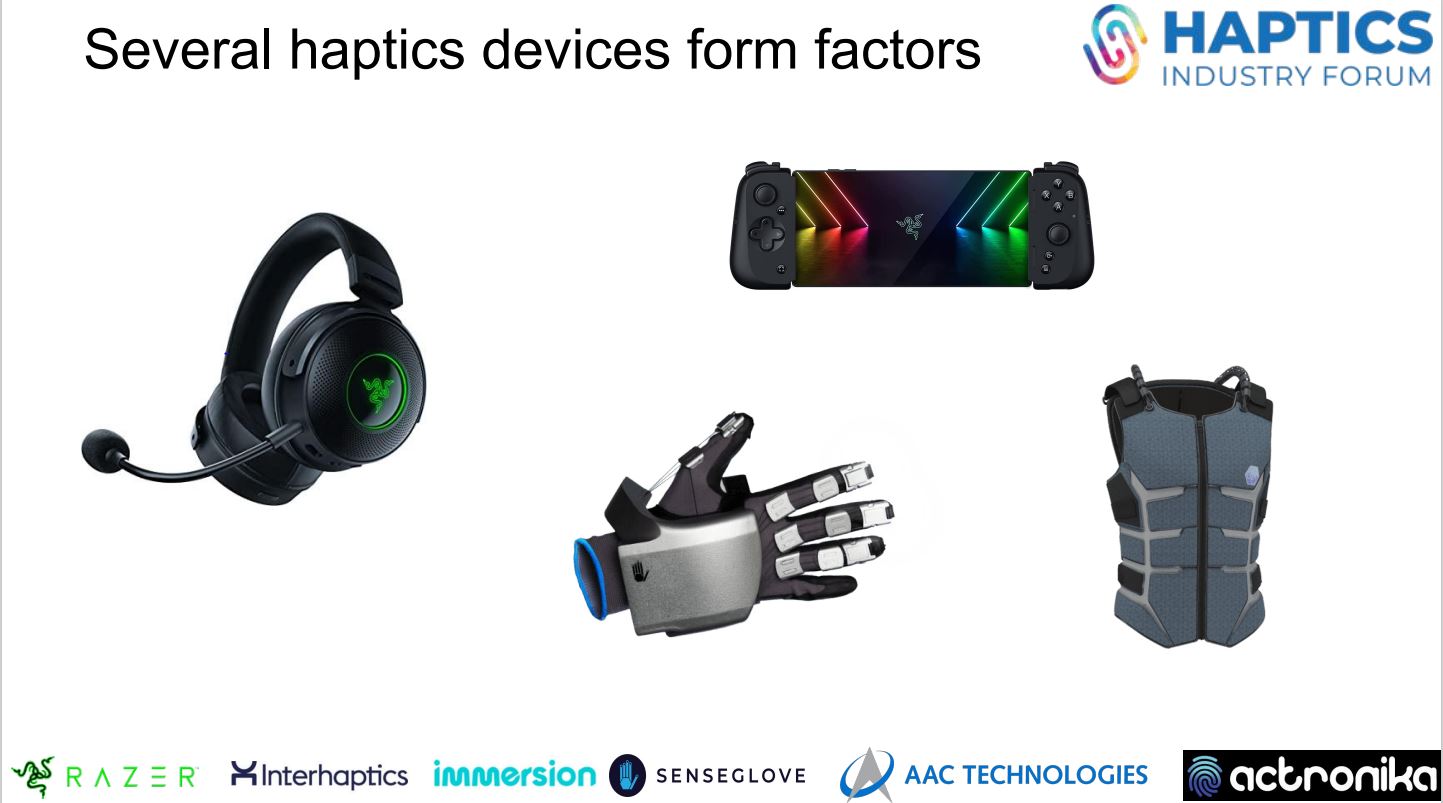 The XR Haptics group submitted a high-level proposal for advanced haptics APIs to the OpenXR consortium. It followed the signature of an advisory board agreement between the Haptics Industry Forum and Khronos on the subject of haptics for extended reality.
Haptics must be tightly integrated with the interactions in XR, so it is necessary to enable developers and content creators to have access to the best way to create haptics content at the development stage. Want to know more?
The proposal will be discussed at the OpenXR face-to-face meeting in Phoenix between October 17 and 19 2022.
Several haptics companies and experts participated in designing and developing the APIs architectures to ensure the most comprehensive compatibility range with the current most advanced haptics system for XR.
The participants were:
The architecture has been designed for full-body wearable and handheld haptics in the 3D space.
The proposed architecture is able to:
Deliver real-time haptics update 

Define the haptic target independently of the device used

Render different haptic perceptions 

Define haptics as a function of the perception, not the actuator used

Mix haptics on the same target

Deliver wideband haptics effects 
The APIs were designed to be able to process several existing haptics formats and the upcoming haptics standard.Through pre-processing, the APIs will be able to process:
Standards:
.hjif MPEG haptics assets
IEEE P2861.3 haptics assets
Proprietary formats:
.AHAP assets from Apple
.IVS assets from Immersion
.haps assets from Interhaptics
The group looks forward to working with the Khronos XR experts to create the best API set to enable the most immersive experience ever. We will establish a tight collaboration with the Khronos Group on a bi-weekly base to reach a great proposal for everyone.
Do you want to participate in this activity? Become a HIF member
or contact us at the email at the bottom
Eric Vezzoli, XR Haptics WG Chair
eric@hapticsif.org